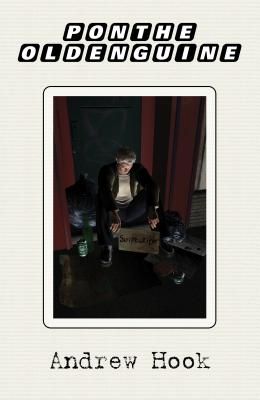 Ponthe Oldenguine
Paperback

* Individual store prices may vary.
Description
A short novel written by Andrew Hook, in the style of slipstream. The secret history of Ponthe Oldenguine's lost BBC programs and cake stomping for dessert. Ponthe Oldenguine is one part fictional biography of a former television impresario who claims he's been hounded out of media history, and one part biography of the journalist commissioned to write his story. Where the tales merge, there is madness. If you want a picture of the future, Trunka, imagine a boot stamping on a cake forever. Imagine just how glorious that would be. Comic, curious, sometimes downright outrageous, Ponthe Oldenguine is a brain-trip through the forgotten archives of the BBC: Captain Crowface, Radio Cardboard Fox, and The Town of Theberton are but a few of the seminal programs once confined to the rubbish bin and now exhumed for your reading pleasure. Part 1984, part Python, part slipstream, part realism, the life of Ponthe Oldenguine is an audacious attempt to restore the balance between sanity and insanity; illustrating what a thin line that can be. So, place your snout in the air, your hands on your tummy, and dance. But read it and believe it at your peril.
Atomic Fez Publishing, 9780981159782, 153pp.
Publication Date: October 8, 2010
or
Not Currently Available for Direct Purchase