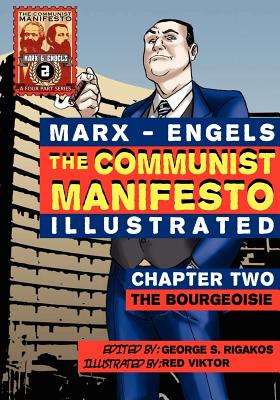 The Communist Manifesto (Illustrated) - Chapter Two (Paperback)
The Bourgeoisie
Red Quill Books, 9780981280776, 34pp.
Publication Date: July 11, 2011
Description
"The bourgeoisie, by the rapid improvement of all instruments of production, by the immensely facilitated means of communication, draws all, even the most barbarian, nations into civilisation... It compels all nations, on pain of extinction, to adopt the bourgeois mode of production; it compels them to introduce what it calls civilisation into their midst, i.e., to become bourgeois themselves. In one word, it creates a world after its own image.
Advertisement