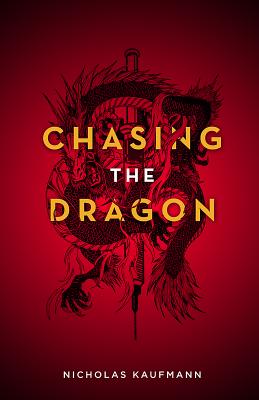 Chasing the Dragon (Paperback)
Chizine Publications, 9780981297842, 133pp.
Publication Date: March 15, 2010
* Individual store prices may vary.
Description
Centuries ago, St. George fought and killed a dragon--or so the legend goes.
The truth is somewhat different.
George failed in his mission, and the Dragon still walks the Earth, protected by an undead army, hiding in the shadows and slaughtering men, women, and children for its prey. Each of George's descendants through time has been tasked with killing the Dragon, and each has failed.
Twenty-five-year-old Georgia Quincey is the last of the line--the last, best hope for defeating the Dragon once and for all. But Georgia is also an addict, driven to the warm embrace of the needle by the weight of her responsibility and the loss of everything and everyone she has ever loved.
Tracking her nemesis to the small town of Buckshot, New Mexico for their final showdown, Georgia is about to discover the truth about the Dragon, a terrible secret that could put all life on Earth in peril.
About the Author
Nicholas Kaufmann is the Bram Stoker Award-nominated author of General Slocum's Gold, Hunt at World's End, and the short story collection Walk in Shadows. His fiction has appeared in Cemetery Dance, The Mammoth Book of Best New Erotica 3, City Slab, The Best American Erotica 2007, Playboy, Shivers V, and others. In addition to writing the monthly "Dead Air" column for The Internet Review of Science Fiction, his non-fiction has appeared in the Writers Digest book On Writing Horror, Dark Scribe Magazine, Annabelle Magazine, Fantastic Metropolis, Fear Zone, and others. He has served on the Board of Trustees for the Horror Writers Association and is a member of the International Thriller Writers. He lives in Brooklyn, NY. Visit him on the Web at www.nicholaskaufmann.com.