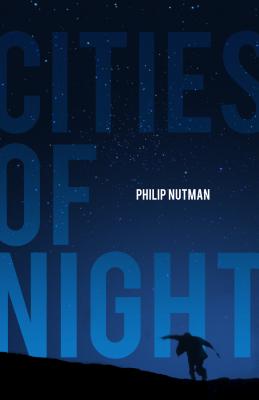 Cities of Night (Paperback)
A Smorgasbord of Stories
Chizine Publications, 9780981297880, 237pp.
Publication Date: May 15, 2010
* Individual store prices may vary.
Description
Ten stories.
Eight cities.
Three continents.
One voice.
From Atlanta to Blackpool, London to New York, from Rome, Italy to Albuquerque, New Mexico via Hollyweird and the city of Lost Angels, all are cities of night.
And the night is forever. Now.
About the Author
Philip Nutman is a man of many hats (literally, he has a very cool hat collection). He is a multi-award-nominated novelist for the seminal apocalyptic zombie espionage police procedural novel, Wet Work. An internationally acclaimed journalist who has written over 2,000 articles, he was Fangoria magazine's British Correspondent for over 10 years. He is an award-winning screenwriter and producer (Jack Ketchum's The Girl Next Door). And he has written and edited over 70 comic books. In 2009, he also became a brand of coffee (we're not kidding; Philip Nutman's Wet Work "coffee that's a shot to the head" is available from www.coffeeshopofhorrors.com). An English ex-patriate, Nutman has made Atlanta his home since 1993. For more about his work, go to www.philipnutman.com.