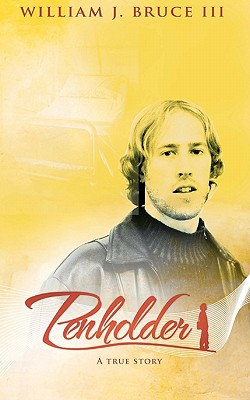 Penholder
Paperback

* Individual store prices may vary.
Description
Read for the first time the incredible true story of publicist William J. Bruce III. Foreworded by Ted DiBiase himself, this book will take you on the inspiring journey on how William went from the pinnacle point in his life to his tragic near death experience to where God not only saved his life but restored all that was given to him.
Queensbridge Publishing, 9780981318318, 68pp.
Publication Date: November 3, 2010
About the Author
William started as a production assistant on a film directed by (Academy Award Winner) Colin Chilvers entitled "Home Beyond the Sun" After "Home Beyond the Sun", William went on to serve as part of Pure Flix Entertainment under noted award winning movie producer Byron M. Jones It was during this time that William was handed the responsibility to be the publicist to "The Million Dollar Man" Ted DiBiase of World Wrestling Entertainment. Having been Ted's publicist for nearly three and a half years, William has corresponded with major media networks such as NBC and FOX. A distinguished writer; William has written for magazines that appear on newsstands in Canada, United States, New Zealand, South Africa and Bermuda.