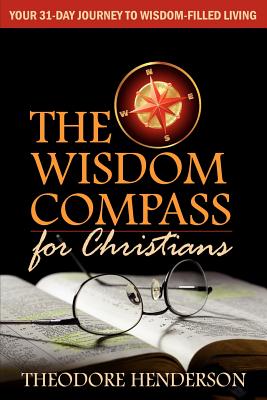 The Wisdom Compass for Christians (Paperback)
Your 31-Day Journey to Wisdom-Filled Living
Soar with Eagles, 9780981475677, 300pp.
Publication Date: November 10, 2010
* Individual store prices may vary.
Description
The Wisdom Compass: A 31-Day Journey to Wisdom-Filled Living Also, can you correct the hard returns in the book description? It should break like this: There is a divine plan for each of us. If you want the best chance to arrive at the correct destination, the path chosen is key. The book of Proverbs is a guide for doing what's right and making sound judgments in sometimes difficult circumstances. It was written to give us wisdom, instruction, perception, prudence, knowledge, judgment, learning, and advice. The goal of this entire collection of lessons is to live according to God's wisdom. The Word is a lighthouse we need during a storm, but we also need it when the waters are calm. As Proverbs 6:23 says, "For these commands are a lamp, this teaching is a light, and the corrections of discipline are the way to life." There is a divine plan for each person, but it is up to us to seek and follow its direction. After all, we are creatures of free will, and we don't have to follow the right path. If you are striving to live life at that next level, The Wisdom Compass can provide you the steps for planning that journey. Don't let wisdom slip past you or you will let the real "good life" get away. Remember Proverbs 4:13: "Hold on to instruction, do not let it go; guard it well, for it is your life.
or
Not Currently Available for Direct Purchase