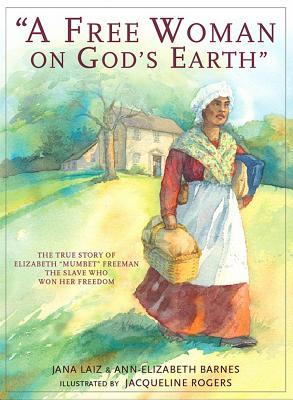 A Free Woman on God's Earth (Paperback)
The True Story of Elizabeth "mumbet" Freeman, the Slave Who Won Her Freedom
Crow Flies Press, 9780981491028, 119pp.
Publication Date: August 21, 2009
* Individual store prices may vary.
Description
"A Free Woman On God's Earth" The True Story of Elizabeth "Mumbet" Freeman, The Slave Who WOn Her Freedom is the inspiring story of Mumbet, an enslaved African woman who lived in Sheffield, Massachusetts during Revolutionary War times. Owned by John and Hannah Ashley, Mumbet served eleven patriots as they wrote impassioned letters to King George demanding freedom from the British. Mumbet could not help but overhear their conversations. These Declaration of Greivances became the Sheffield Resolves, or the Sheffield Declaration, the precursor to the Declaration of Independence and the irony of the sentinments in this document was not lost on Mumbet. After a particularly brutal incident, where Mistress Hannah Ashley intends to strike a servant girl with a hot poker from the hearth, Mumbet puts her own arm up to block the blow and is burned to the bone. When she finally heals, she realizes she can no longer live enslaved and waits for the right moment. The moment comes in 1780 with the ratification of the Massachusetts Constitutuion, making into the law the words, "All men are created free and equal." Mumbet takes these words and used them to sue for her freedom. On AUgust 21, 1781, she becomes a free woman.