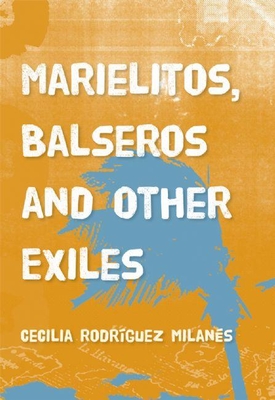 Marielitos, Balseros and Other Exiles (Paperback)
Ig Publishing, 9780981504025, 198pp.
Publication Date: June 1, 2009
* Individual store prices may vary.
Description
"Complex and woeful, Milanes's rich ensemble act may remind readers of Junot Diaz's Drown and Denis Johnson's Jesus' Son."--Publishers Weekly
"In Marielitos, Balseros, and Other Exiles, Cecilia Rodriguez Milanes presents an amazing diversity of characters. Here are voices I have never heard before in American Literature. With clarity, tenderness, but unflinching courage, she fills in some of the blank faces that have been left out of our minority mosaic. Here are the lowest of the low, marginalized even by their own, but springing to full, complex, rich, engaging reality. Cecilia Rodriguez Milanes creates a big enough imaginative space for their lives and their stories. We are all the richer for having this new storyteller with this first, promising collection join our Latino and American literature circles."--Julia Alvarez, author of How the Garcia Girls Lost Their Accents, In the Time of the Butterflies, Saving the World and Return to Sender.
A panoramic portrait of the Cuban American community, Marielitos, Balseros and Other Exiles shares the joys, tragedies, and amazing resiliency of the Cuban immigrants who arrived in this country via the Mariel boat lift of 1980 (marielitos) and the "rafters" (balseros) who came in the years afterward. The stories in this debut collection reveal the full social, economic and emotional scope of the immigrant experience, from the repression that many of the "boat people" experienced in Castro's Cuba, the discrimination they encounter upon their arrival in America, and their struggles to build a new life in the United States. Written in an arresting style that marries English with the native Spanish of the characters, Marielitos, Balseros and Other Exiles is an important achievement by a new voice in Latino Literature.
About the Author
Cecilia Rodriguez Milanes is a professor of Latino/a literature and writing at the University of Central Florida in Orlando. Her short fiction has been anthologized in Iguana Dreams: New Latino Fiction (HarperCollins), Did My Mama Like to Dance? and Other Stories about Mothers and Daughters (Avon) and in New World: Young Latino Writers (Bantam).
or
Not Currently Available for Direct Purchase