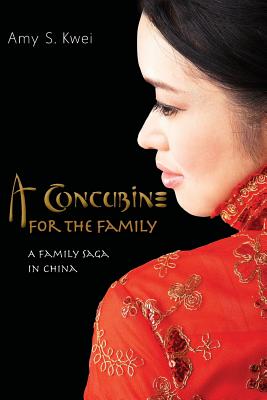 A Concubine for the Family
A Family Saga in China
Paperback

* Individual store prices may vary.
Description
A moving family saga with insightful views of Chinese Culture through tumultuous time. (1937-1941) It is also a story of family solidarity and feminine heroism. Lisa See wrote: "I really enjoyed the story." Kirkus review: "This is a novel that casts its own unique spell. . . An engaging family saga by a talented storyteller.
Tats Publishing, 9780981549910, 398pp.
Publication Date: August 2, 2012
About the Author
Amy S. Kwei - A Shanghai born Chinese American, she has twice won the Talespinner Competition sponsored by the Poughkeepsie Journal. One of the judges, Michael Korda, commented: "Has a very strong cultural appeal, and gives the reader a quick, instant understanding of Chinese values, and how they differ from our own. As well, it is simply written, perhaps the best written of all the stories here." Her young adult novel Intrigue in the House of Wong was published in 2009. Her short stories, children's stories and essays have appeared in many magazines. Amy is working on Under the Red Moon, a sequel to A Concubine for the Family. An excerpt from the book was published as a short story in the Skollie magazine of the Aspen Writers Foundation.