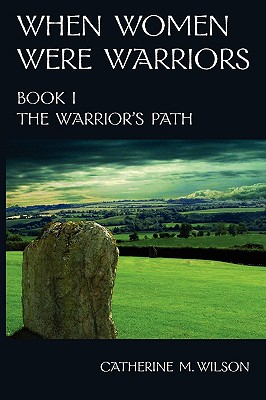 When Women Were Warriors Book I (Paperback)
Shield Maiden Press, 9780981563619, 272pp.
Publication Date: October 1, 2008
* Individual store prices may vary.
Description
Winner, 2010 EPIC Ebook Award for fiction in the Mainstream category. "Breathtakingly gorgeous writing ... a multi-layered tale of such depth, breadth and insight that it was very nearly a spiritual experience..." --from a review by T. T. Thomas on Amazon.com ..".reminds me of Le Guin, of Cecelia Holland, and something of Rosemary Sutcliff... It made me feel as I did when I was a child reading authors like those... Once again I was in a magical place..." --from a review by Charles Ferguson on Amazon.com ..".there's no ring of power or glowing sword of specialness; the magic, like the tone of the book, is quiet. It feels real." --from a blog review on livejournal When she was a child, the author of When Women Were Warriors happily identified with all the male heroes she read about in stories that began, "Once upon a time, a young man went out to seek his fortune." But she would have been delighted to discover even one story like that with a female protagonist. Since she never did find the story she was looking for all those years ago, she decided to write it. In Book I of the trilogy, Tamras arrives in Merin's house to begin her apprenticeship as a warrior, but her small stature causes many, including Tamras herself, to doubt that she will ever become a competent swordswoman. To make matters worse, the Lady Merin assigns her the position of companion, little more than a personal servant, to a woman who came to Merin's house, seemingly out of nowhere, the previous winter, and this stranger wants nothing to do with Tamras. ..".Both men and women of all persuasions seem to love these books... Very rare. Bravo, Bravo, Bravo " --from a review by T. T. Thomas on Amazon.com "Think Beowulf--only comprehensible and with girls." --from a review on the blog, The Rainbow Reader, by Baxter Clare Trautman, author of The River Within.