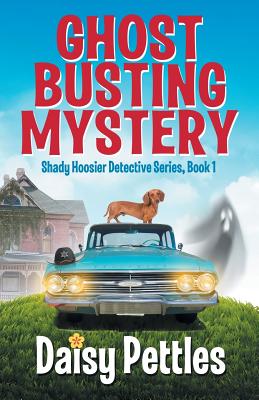 Ghost Busting Mystery
Paperback

* Individual store prices may vary.
Description
When Dode Schneider, rattle-brained Indiana farmer, insists an abandoned mansion is haunted by ghosts with big butts who dance in the apple orchard, Pawpaw County Sheriff Boots Gibson happily off-loads the crazy complaint to Ruby Jane Waskom and Veenie Goens, senior sleuths in training with the Shady Hoosier Detective Agency. Ruby Jane and Veenie, lifelong gal pals, aren't afraid of the haunted mansion, built by a con artist banker who rowed out of town on the flood waters of 1919, taking the town's assets with him. The senior crime-cracking duo set out in their smoke-belching 1960 Impala to uncover the truth behind the century-old haunting legend only to find surprise evidence of long ago murder and mayhem. Along the way, Veenie and Ruby Jane chase down a missing drunk wiener dog, earn a lifetime supply of mystery meat sandwiches from Pokey's Tavern, recover a stolen Harley, and uncover the startling truth about a long-cursed buried treasure. The investigation, which involves con artists, bank robbers and hillbilly hoodlums, doesn't go smoothly, but Ruby Jane and Veenie, fueled by senior grit, engage in crime-cracking hijinks that will leave the reader rolling in laughter in this classic comic crime novel. The Ghost Busting Mystery is Book 1 in The Shady Hooiser Detective Agency cozy mystery series.
Hot Pants Press, LLC, 9780981567822, 224pp.
Publication Date: August 18, 2018