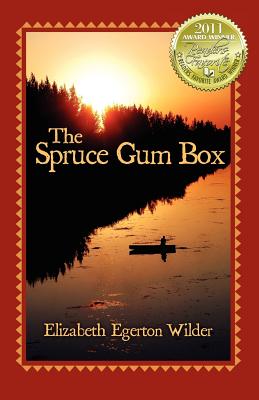 The Spruce Gum Box
Paperback

* Individual store prices may vary.
Description
Reader's Favorite Award winner for historical fiction, The Spruce Gum Box portrays a family forged by adversity, and a community united by dreams. Addie loved to run along the river's edge so the wind could blow through her long hair, released from the strict bun her father demanded. When Jed returned from the lumber harvest in the spring, she would fly into his arms, releasing her pent-up passion from its winter prison. Little did they know their forbidden love would set in motion a series of events that would forever change their lives and make Jed a fugitive. With a bounty on his head and his infant son hidden beneath his coat, Jed turned to the only man he felt he could trust-the leader of a nearby Micmac Indian settlement. The unlikely partnership that ensued defied all odds, overcoming bigotry, betrayal, and the unforgiving 1820's Maine wilderness, to stake a claim on the primitive New England landscape. As the strife escalated between Great Britain and the United States over the border of Maine and the rights to its lucrative lumber industry, determination to survive and create a life for his young son drove Jed into uncharted territory and perilous adventure.
Red Dobie Press, 9780981595443, 278pp.
Publication Date: June 30, 2010