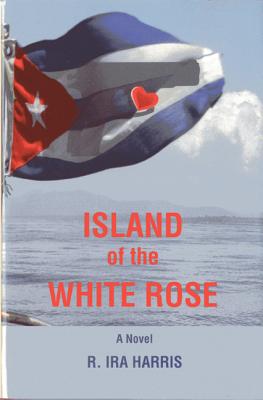 Island of the White Rose (Hardcover)
Bridge Works Publishing Company, 9780981617558, 243pp.
Publication Date: August 7, 2013
* Individual store prices may vary.
Description
This tale, set amid the Castro revolution in Cuba, is one of adventure and intrigue, of armed struggle and forbidden love, as the Batista dictatorship is overthrown. It also is a story of conscience and idealism succumbing to reality and disillusionment. Father Pedro Villanueva, 34, son of an upper-middle class Havana family, is initially non-political, and more at ease sailing at the elite Havana Yacht Club than performing his priestly duties. Still, he chafes at his church's silence amid the Batista regime's brutality. He chafes also at the life imposed on him by his priestly vows of celibacy. To free a parishioner's son from La Cabana prison, he and his brother Alberto bribe guards at the prison. The prisoner is released, but Pedro's brother is killed during the handover. Pedro joins with the underground to support the Fidelistas fighting in the Sierra Maestra mountains. One of the women who helps lead him down that path is the sexy Dolores Barre, leader of an underground Havanacell and future wife of one of Castro's lieutenants. Another who will affect his life is Maria Guerra, a disaffected government official. Dolores and Maria persuade Pedro first to obtain medicines for the rebels, later to smuggle arms to them aboard his family's 40-foot sloop, The White Rose (named after a poem by Jose Marti, a 19th Century national hero, in which the white rose symbolizes Cuba and its brightest aspirations). As Pedro's involvement with the revolution grows, taking him into the mountains, gun in hand, his priestly ethics are abandoned. His celibacy vows also are left behind. After Batista flees the country and Castro's forces take power, Pedro his core beliefs sacrificed sees people close to him slowly realize they have fought a right-wing dictatorship only to witness a dictatorship of the left replace it. Some now are demonized as counterrevolutionaries. The White Rose, with Pedro at the helm, secretly slips off on a new mission.
About the Author
R. Ira Harris, an attorney who lives in Sacramento, California, has spent his adult lifetime closely associated with the study of the struggles of the Cuban people.
or
Not Currently Available for Direct Purchase