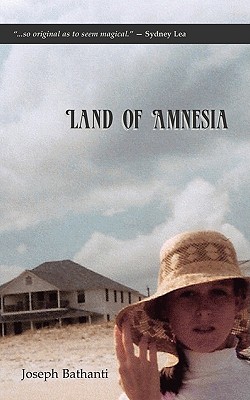 Land of Amnesia (Paperback)
Press 53, 9780981628073, 96pp.
Publication Date: January 31, 2009
* Individual store prices may vary.
Description
"In his title poem, Joseph Bathanti writes that 'Even a mincing moon off cotton will yield/light enough to walk by.' There is something of pale moonlight in all these poems, by which I scarcely mean that they are vague. Rather, things as ordinary as field cotton are seen in a way so original as to seem magical. The author has his rhetorical reasons to call this masterful book Land of Amnesia, but in fact that author forgets nothing. .... The delicious, full-throated lyricism of this volume would alone be enough to recommend it. That it grapples so bravely and brilliantly with what I must feebly call Things That Matter makes it indispensable." - Sydney Lea, founder of The New England Review.