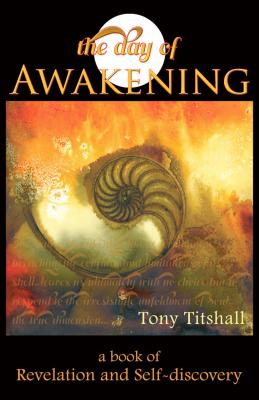 The Day of Awakening
A Book of Revelation and Self-discovery
Hardcover

* Individual store prices may vary.
Description
THE DAY OF AWAKENING is a book of revelation and Self-discovery, challenging our misconceptions and inviting our self-inquiry. It deals with states of awakening to mystical consciousness and the true nature of man. It speaks of the path of initiation and includes examples of the highs and lows of every man's earnest endeavor to accommodate and adjust to himself as he goes through the inevitable changes encountered in the Ocean of Consciousness on the way to Self-realization. But before we can proceed on the path of enlightenment, there are aspects of the spiritual life that need to be understood, facets of every righteous man's journey, about which he may entertain false concepts and universal beliefs, such as: this world, healing, supply, mind, and body. In this book, a Mystic's Manual, all these are dealt with, as well as aspects of belief that assail man: what is Law, the effects of karma, understanding the nature of God, error, and prayer; meditation, forgiveness, and the truth of Individual Being. Like a germinating seed breaching the confines and limitations of its shell, it is the Call of Awakening, leaving us ultimately with no choice but to respond to the irresistible unfoldment of Soul, whose revelations of the moment lead man to an understanding of the truth of his being and his oneness with God. Life then becomes an awareness of the Living Word and not just words, such that thereafter everything speaks.
Praise For The Day of Awakening: A Book of Revelation and Self-discovery…
"A priceless gift to mankind; perfection itself." Allen Marsh, editor of Joel Goldsmith Acropolis publications, including The Foundation of Mysticism.
"A masterpiece of inner revelation and mystical literature." Joy Powell, teacher, practitioner, and author of The Stillness of My Peace.
"The Day of Awakening could come to be regarded as a Christian spiritual/mystical classic . . ." Peter Sumner, editor/publisher of Inner Light ePistle.
Revway Publications, 9780981754727, 448pp.
Publication Date: May 1, 2010
About the Author
After 40 years as a student of the Infinite Way, the teaching of 20th century mystic and healer Joel S. Goldsmith, and taught by Lorraine Sinkler, herself a student and editor of Goldsmith's writings, TONY TITSHALL now writes and speaks on the practicality of mysticism and the simplicity of its healing truth in everyday life. He has been a sought-after practitioner of spiritual principles for over 30 years, traveling extensively, teaching and sharing the ways of Spirit and the silence of mystical consciousness.
or
Not Currently Available for Direct Purchase