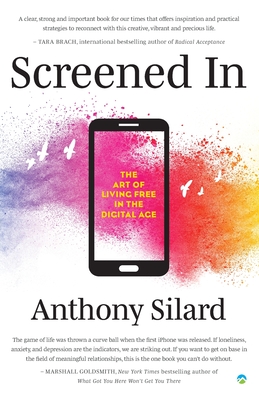 Screened In
The Art of Living Free in the Digital Age
Paperback

* Individual store prices may vary.
Description
Have you ever asked yourself why you are spending less time interacting with people in person and more time sitting alone behind a pixilated screen? As we furiously type into our keypads in search of the Holy Grail - an empty inbox - our happiness and well-being dissipate. Through eye-opening studies, interviews with some of our world's most captivating thought leaders and stories gleaned from his 25+ years as a leadership trainer and professor, Anthony Silard will help you realize what many of us are losing in the digital age--ourselves and our most important relationships--and provide a roadmap to reclaim them.
Center for Social Leadership, 9780981785318, 352pp.
Publication Date: March 9, 2020