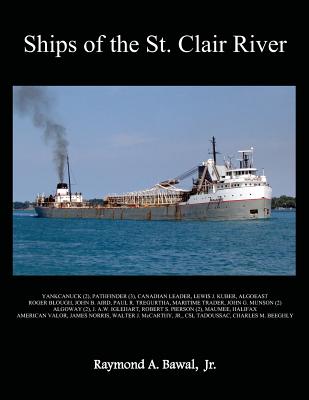 Ships of the St. Clair River (Paperback)
Inland Expressions, 9780981815718, 108pp.
Publication Date: September 1, 2008
* Individual store prices may vary.
Description
Connecting Lake Huron and Lake St. Clair, the St. Clair River has seen a number of interesting ships make passage. In this volume twenty current Great Lakes vessels are described with detailed histories. This includes prior ownerships, name changes, and incidents in which theses vessels have been involved. This collection is meant to provide a cross section of ships in operation on the Great Lakes. Vessel types include straight deck bulk carriers, self-unloaders, cement carriers, and tankers. Vessel sizes range from the 324 foot YANKCANUCK to the 1,013 foot PAUL R. TREGURTHA. This volume contains numerous photographs showing these ships in both their previous operations, along with depictions current as of the 2008 shipping season. Over 200 vessel names are indexed within the text. Book is 107 pages long, softcover in 8 1/2 X 11 1/2 format. Contains 140 never before published photographs.