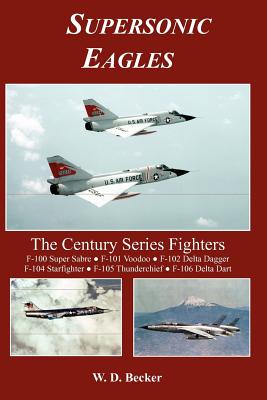 Supersonic Eagles
Paperback

* Individual store prices may vary.
Description
Entering service during the 1950s, the Century Series Fighters provided the US Air Force with capabilities undreamt of just ten years earlier. Equipped with advanced jet engines and sophisticated electronic systems, these aircraft pushed the boundaries of aerospace technology. Although now retired from frontline service, the members of the Century Series remain some of the most memorable aircraft of the Cold War despite the fact that they were designed over fifty years ago. In this book, the histories of the F-100 Super Sabre, F-101 Voodoo, F-102 Delta Dagger, F-104 Starfighter, F-105 Thunderchief, and the F-106 Delta Dart are related.
Inland Expressions, 9780981815794, 248pp.
Publication Date: February 28, 2012