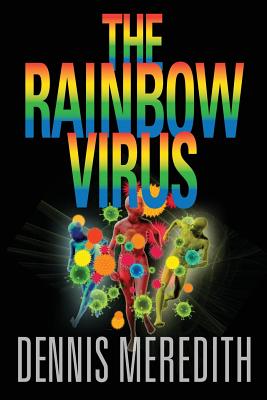 The Rainbow Virus
Paperback

* Individual store prices may vary.
Description
It's the weirdest bioterrorism attack ever At first, loner scientist Arthur Lupo seems the most eccentric bioterrorist of all time. After vanishing from his lab at a biotech company, he releases viruses that only turn their victims a palette of colors. But then his chief pursuers-disgraced FBI agent Bobby Loudon and obsessive CDC epidemic-tracker Kathleen Shinohara-discover a horrifying fact. The brilliant Lupo has stolen the world's most lethal viruses from the Army's bioterrorism center. Lupo reveals that his first viruses were only a test. He dramatically proves their infectivity by transforming the terrified citizens of Denver into a rainbow of colors. In a chilling declaration, he announces that he will now release an unstoppable artificial virus whose spread will decimate the world's population. Loudon and Shinohara must race against time, a mysterious assassin, and a secret government faction to find Lupo and stop him. The Rainbow Virus is a gripping, realistic bioterrorism tale that launches readers on a harrowing adventure with the flips and plunges of the wildest roller coaster. Author and veteran science writer Dennis Meredith has crafted this riveting tale drawing on his decades of experience working at leading research universities such as Caltech, MIT, Cornell and Duke. (A Young Adult Edition of The Rainbow Virus is also available, edited to eliminate adult language and situations.) For more information on Dennis Meredith's novels go to www.DennisMeredith.com.
Glyphus LLC, 9780981884813, 408pp.
Publication Date: February 2, 2013
About the Author
Dennis Meredith brings to his novels an expertise in science from his career as a science communicator at some of the country's leading research universities, including MIT, Caltech, Cornell, Duke and the University of Wisconsin. He has worked with science journalists at all the nation's major newspapers, magazines, and radio and TV networks and has written well over a thousand news releases and magazine articles on science and engineering over his career. He has served on the executive board of the National Association of Science Writers and has written numerous articles and guidebooks on science writing and science communication. He has also served as a judge and manager for the NASW Science-in-Society Awards and the AAAS Science Writing Awards. He was a creator and developer of EurekAlert!, working with The American Association for the Advancement of Science to establish this international research news service, which now links more than 4,500 journalists to news from 800 subscribing research institutions. In 2007, he was elected as a AAAS Fellow "for exemplary leadership in university communications, and for important contributions to the theory and practice of research communication." In 2012 he was named the year's Honorary Member of Sigma Xi, the Scientific Research Society. He holds a B.S. degree in chemistry from the University of Texas (1968) and an M.S. in biochemistry and science writing from the University of Wisconsin (1970). He is currently writing science articles, non-fiction books and science fiction novels. He also develops and conducts communication workshops for researchers seeking to enhance their communication skills, both professional and lay-level. He has developed workshops for researchers at universities, research foundations, and government agencies and laboratories.