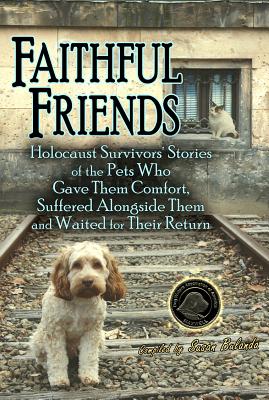 Faithful Friends (Paperback)
Holocaust Survivors' Stories of the Pets Who Gave Them Comfort, Suffered Alongside Them and Waited for Their Return
Cladach Publishing, 9780981892948, 144pp.
Publication Date: September 1, 2011
* Individual store prices may vary.
Description
What happened to the pets that were left behind in World War II Europe, when Jewish families were torn from their homes and taken to ghettos and concentration camps, forced to leave neighborhoods, livelihoods, possessions, and the animals that loved and depended on them? Dogs and cats often faced bleak and harsh conditions but faithfully guarded the house or farm. In the dangers and privations of war, they focused on comforting and protecting their people; and when the family was taken away, they waited and watched for their return.