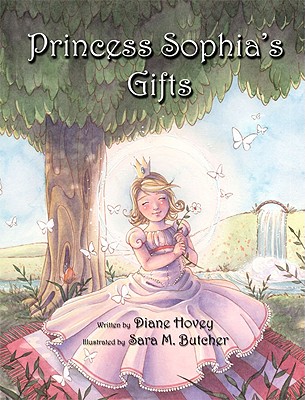 Princess Sophia's Gifts (Hardcover)
Aheartt, 9780981906409, 36pp.
Publication Date: October 1, 2008
* Individual store prices may vary.
or
Not Currently Available for Direct Purchase
Description
At its essence, "Princess Sophia's Gifts" is a true story of a family's survival in the wake of personal tragedy. Written as a fairy tale, the story provides a way to examine the gifts or personal strengths within everyone, especially those who are different. When a kingdom's beloved Princess suffers a tragic accident, it underscores the realization that loss can happen to anyone. Princess Sophia chokes on a seed, and her life changes irrevocably. As she hovers somewhere between life and death, the Princess meets spirit women who give her special gifts for her return to life as a severely disabled child. Like all families, the Royal family is devastated by Sophia's tragedy. Trying to make sense of it, they journey to find a cure. But life will never be the same; in some ways, it may even be better. In a story of unfolding wisdom, the family discovers that not all questions have answers; and that in loss there is also opportunity for growth and healing.
Advertisement