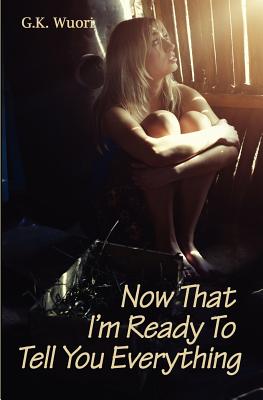 Now That I'm Ready to Tell You Everything (Paperback)
Vagabondage Press LLC, 9780981919843, 100pp.
Publication Date: June 18, 2011
* Individual store prices may vary.
Description
On a beautiful spring morning, Serena Callaway wanted nothing more than a quiet, meditative walk along the streets of her small town. Then she found a toe, a woman's big toe, recently pedicured, lying in the street, and began to realize that normal, along with quiet and certainly meditative, just might not be where things were headed that day. Now That I'm Ready To Tell You Everything is a quirky romp through a single morning, as a group of quite ordinary people try desperately to turn average moments into nutty adventures. Praise for Now That I'm Ready to Tell You Everything: "G.K. Wuori is truly a master of the everyday Absurd, and in Now That I'm Ready to Tell You Everything, he is at his ominous, poignant and comic best." Gina Frangello, author of Slut Lullabies and My Sister's Continent.
About the Author
G. K. Wuori, a Pushcart Prize winner and Illinois Arts Council Fellow, has published more than a hundred stories in such journals as The Gettysburg Review, Prairie Schooner, The Missouri Review, The Kenyon Review, and Shenandoah. His novel, An American Outrage, was a Foreword Magazine Book of the Year, and his story collection, Nude In Tub, a Quality Paperback Book Club New Voices Award Nominee, continues to grow its cult-classic following. He is associate editor of the literary journal Kippis, and currently lives in Sycamore, Illinois, where he writes a monthly column called Cold Iron at www.gkwuori.com.