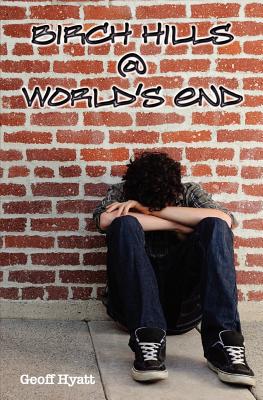 Birch Hills at World's End (Paperback)
Vagabondage Press LLC, 9780981919867, 186pp.
Publication Date: August 10, 2011
* Individual store prices may vary.
Description
"I wish there were more books like this one, I really do. It was painful to read in the same way that flipping through an old yearbook is painful." David Peak, The Rumpus Birch Hills at World's End begins between Detroit and nowhere, in 1999, when high school senior Josh Reilly senses an apocalypse approaching. Josh's unease increases as his privileged but disturbed friend Erik schemes in a journal he calls "The Doomsday Book," where he plots revenge against the suburbia he's learned to despise. When Lindsay, a sixteen-year-old famed for dramatic self-mutilation and questionable poetry, becomes Josh's girlfriend, Erik finds companionship in a circle of bikers and small-time meth traffickers. Josh, suspecting his friend Erik has become a competitor for Lindsay's affections, peeks into the Doomsday Book and is shocked by what he learns. A web of domestic strife, romantic rivalry, and millennial anxiety challenges two boys to stand together as their youth comes apart. Columbine... Y2K... can friendships survive the end of the world? Get a free Kindle book download with paperback purchase via Kindle Matchbook Praise for BIRCH HILLS AT WORLD'S END: "Birch Hills at World's End is a terrific coming-of-age tale told in a way that feels completely fresh. Hyatt handles the important themes of alienation, young love, friendship and family with scrupulous honesty, which is why we care about his characters so deeply by the end. He perfectly captures the heartbreak and hilarity of adolescence, artfully detailing the ugliness and confusion as well as the epiphinal moments of grace. It's a great book by an exciting new author." - Don De Grazia, author of American Skin "Geoff Hyatt is the real deal, and Birch Hills at World's End is proof that you're in the hands of a major talent. Hyatt is that rare author in contemporary fiction - a visionary - brilliantly meshing the apocalyptic with the absurd, and bringing to mind the best of Denis Johnson: searing prose that makes you laugh one moment and cringe the next. Birch Hills isn't John Updike's suburb, with its afternoon cocktails and key parties. No, Birch Hills is our very own suburb, and Geoff Hyatt has lifted the rock for all to see."
About the Author
Geoff Hyatt has shown intermittent enthusiasm for electric guitars, vintage psychedelic posters, and ginger ale. He moved to Chicago after surviving the millennium, where he often sits reading a book while waiting for the bus. His work has appeared in Knee-Jerk, Temenos, Thuglit, Criminal Class Review, and elsewhere. He recently received an M.F.A. from Columbia College Chicago, and attended the Creative Writing Workshop at Western Michigan University.