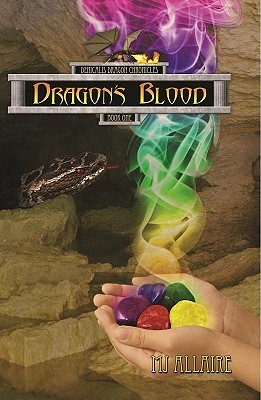 Dragon's Blood
Paperback

* Individual store prices may vary.
Description
Two boys and two girls find themselves lost in a cave where they discover strange creatures, unexplained magic, and a handful of colorful stones that glow when held. When one of them becomes trapped in a deep, inescapable pit, a pact with an angry, arrogant snake leads to the discovery of the Dragon's Blood amulet and the creation of a rainbow portal which will carry the children into a world of dragons, if they survive This is book one in the Denicalis Dragon Chronicles series, written for young adults (upper elementary to middle grade) as well as adults. If you like dragons, magic and adventure, then this series is for you For more information, visit www.denicalisdragonchronicles.com and be sure to friend MJ on Facebook (https: //www.facebook.com/mj.allaire)
Bookateer Publishing, 9780981936833, 280pp.
Publication Date: August 6, 2013