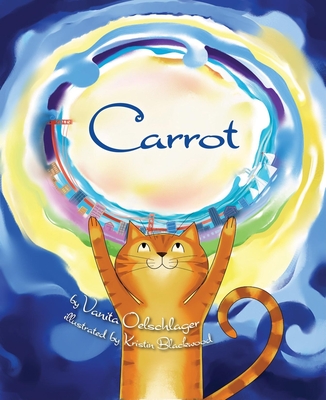 Carrot (Hardcover)
Vanita Books, 9780981971490, 44pp.
Publication Date: May 1, 2011
Other Editions of This Title:
Paperback (5/1/2011)
* Individual store prices may vary.
Description
Carrot is a delightful story about a common house cat who finds that the grass is not always greener on the other side of the fence. Carrot envies the fancy white cat she sees on a yacht in the bay and fantasizes a life of wealth: "She would be asked to marry / the Earl of Kent's cat. / Nothing could be / more romantic than that." Finally Carrot realizes her "common" life has much to offer that idleness aboard a yacht could never fulfill: "Without their sweet Carrot / what would her poor family do? / And what of the mouse? / Who would tend to his flu?
About the Author
Vanita Oelschlager is a wife, mother, grandmother, philanthropist, former teacher, current caregiver, author and poet. A graduate of Mount Union College in Alliance, Ohio, she now serves as a Trustee of her alma mater and as Writer in Residence for the Literacy Program at The University of Akron. Vanita and her husband Jim were honored with a Lifetime Achievement Award from the National Multiple Sclerosis Society in 2006. She was the Congressional Angels in Adoption award recipient for the State of Ohio in 2007 and was named National Volunteer of the Year by the MS Society in 2008. Vanita was also honored in 2009 as the Woman Philanthropist of the Year by the Summit County Chapter of the United Way.