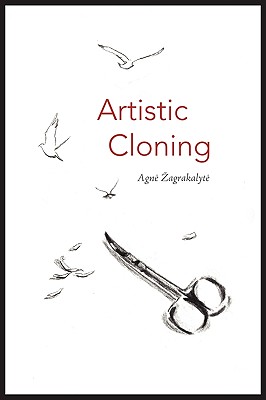 Artistic Cloning (Paperback)
Virtual Artists Collective, 9780981989877, 100pp.
Publication Date: July 1, 2010
* Individual store prices may vary.
Description
Agne Zagrakalyte is an original, evocative, ironic, and challenging voice among the younger generation of poets writing in Lithuania. Her unconventional attitudes toward the world around her and the people she writes about in her poems are part of an imagined reality that is at once playful and disturbing, framed by engaging linguistic inventions and expressed through narrative voices that refuse to be limited by logical sensibilities or accustomed decorum. Her poems often focus on what it is to be a woman - in all of the roles women play, both positive and not - and they explore various stereotypes that define and shape those roles. Witty, often sarcastic, and tangibly erotic, these are poems that bring fresh perspectives about the fact of woman as real and illusory, anonymous and immediately present, selfless and selfish in all of the accountings and relationships that define our lives. The poems are presented in English translation by Jonas Zdanys, the author of thirty-eight other books, thirty-five of them collections of his own poetry, written in English and in Lithuanian, and of his translations of Lithuanian poetry and prose into English, for which he has received a number of prizes and book awards.