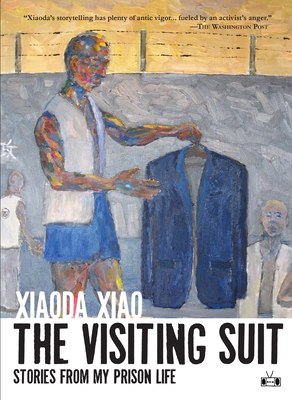 The Visiting Suit
Stories from My Prison Life
Paperback

* Individual store prices may vary.
Description
A masterful storyteller.--Bookforum
Xiaoda Xiao has made a stark and unforgettable contribution to the literature of imprisonment and survival.--Scott Spencer
When it comes to prison literature, China remains a great enigma. Whereas the Soviet Union gave us Alexander Solzhenitsyn, China has, of yet, produced no such comparable international voice in the modern age. Xiaoda Xiao's The Cave Man is . . . a small start . . . a compelling look at Mao's forced labor prisons.--Los Angeles Times
When Xiaoda Xiao was twenty years old, he tore a poster of Chairman Mao while inebriated. Several months later, Xiao was arrested in order to fulfill an absurd quota and, without trial, declared a counterrevolutionary. He was sent to a labor prison on an island in Taihu Lake, where he worked in a stone quarry.
The Visiting Suit chronicles Xiao's arrest through his release from the labor prison five years later.
The book, told in stories--which have appeared in The Atlantic, DoubleTake, Confrontation, and Antaeus--focus equally on Xiao's fellow inmates (a local theater director, a veterinarian, a university professor), and capture their mutual everyday struggle to survive their sentences with dignity intact.
The cruelties inflicted upon the Chinese population by the government are ongoing, and The Visiting Suit provides a unique and important glimpse behind the curtain.
Xiaoda Xiao is the author of The Cave Man, a novel.
Two Dollar Radio, 9780982015179, 263pp.
Publication Date: November 30, 2010
or
Not Currently Available for Direct Purchase