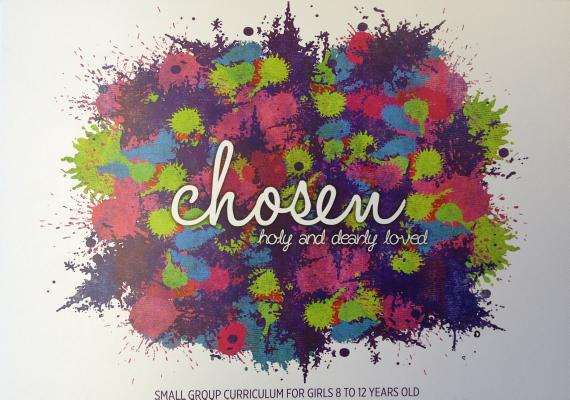 Chosen (Hardcover)
Holy and Dearly Loved
Pilot Communications Group, 9780982047644, 175pp.
Publication Date: January 10, 2012
* Individual store prices may vary.
Description
Chosen is dedicated to helping 8 to 12-year-old girls live their lives in a way that is honoring and worthy of the Savior, Jesus Christ. We have often looked into the eyes of a precious pre-teener as scripture is being read, "The fruit of the spirit is love, joy, peace, longsuffering, gentleness, goodness, faith, meekness and temperance..." (Galatians 5:22) and watched as they developed a blank stare. You can tell what they are thinking, "I know I am supposed to be loving, joyful, gentle, but how do I pull that off in my middle school while my friends are going out, going wild, going behind my back, going overboard and going wrong? What in the world does that mean to me?" If we were being honest, we would have to say that we have oftentimes felt just that same way. The truth is our girls can be all God has called them to be. Chosen will train them in Godly character and to lead. We will have a ton of fun along the way! Chosen offers many things to help any level of leader. Chosen is divided into 4 sessions; each containing six lessons with the 4th session containing 8 lessons. This set-up is a benefit because it gives longevity and consistency to the program. Chosen could be done continually for 26 weeks or broken into four semesters; whatever best fits your group. The Leader's Guide contains all 26 lessons. Each of these lessons include a letter to moms that will help keep parents in the loop and help them come alongside their daughter as she learns and grows through Chosen. Also, included in the book is a resource code that can be used to access additional resources on the Chosen website such as registration forms, additional video resources, printable mom letters, and more. DVDs containing teachings for each lesson are included in the Leader's kit. Each lesson walks you through activities that correspond with and enhance the lessons. The website offers valuable resources. You can use your resource code found in the Leader's Guide to access additional resources. You can find out more about the author and heart behind Chosen. Also available on the website is an online store for purchasing student journals that girls can use to learn how to begin having their own personal quiet time with the Lord. The journals have scriptures that correspond with the lessons the girls are learning each week. In the back of the journal a poster for each session is included. The posters are prints of Ginger Nelson original paintings created especially for Chosen based on the theme of each session. We hope you will journey with us as we seek to know the One who chose us!
About the Author
Candy Gibbs is Executive Director of CareNet Pregnancy Centers in Amarillo, TX. A popular speaker, Candy travels around the country to bring practical messages on pro-life, women's and teen's issues (more information available through Ambassador Speaker's Bureau, www.ambassadorspeakers.com). Candy's presentations for parents give insight and encouragement on raising young people to live purposeful lives in a difficult culture. Candy has been a guest on the nationally syndicated talk show Parent Talk with Randy Carlson, and has hosted the Truth of the Matter, an Amarillo-based radio program. Her articles have appeared in various publications, and she has developed two mentoring curricula: Pearls for teen girls and Chosen for pre-teen girls. More than 300 young ladies have participated in the mentoring programs she leads. She lives in Bushland, Texas with her husband, Brian, a son and a daughter. She also has an adult son and daughter-in-law and one precious grandson.