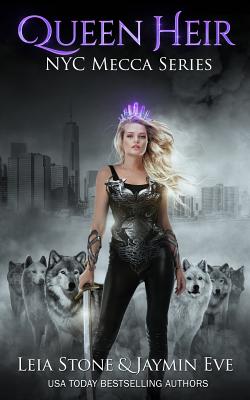 Queen Heir (NYC Mecca #1) (Paperback)
Leia Stone LLC, 9780982068748, 350pp.
Publication Date: December 13, 2016
Other Editions of This Title:
Paperback (12/6/2016)
Hardcover (12/13/2016)
* Individual store prices may vary.
Description
A gripping new fantasy series by USA today bestselling authors Jaymin Eve and Leia Stone.
Arianna is a queen heir and at 20 years old she's now eligible for the crown of wolf shifters. Heirs are trained and groomed so that they're ready, should the queen perish during their time of eligibility.
Of course, there's little chance of that happening. The Red Queen has stood for a century, and her power is beyond reckoning.
Or so Arianna believes, right up until the final tolling of the bells. The queen has fallen. Four heirs will now fight it out for the crown.
Let the summit begin.