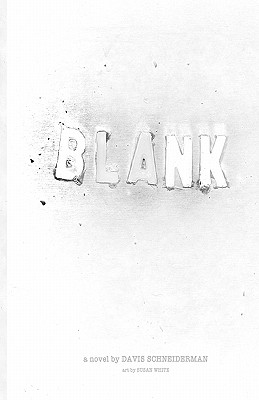 Blank (Paperback)
Jaded Ibis Press, 9780982077566, 202pp.
Publication Date: February 19, 2011
Other Editions of This Title:
Paperback (1/25/2012)
* Individual store prices may vary.
Description
Black and White edition. Full color also available. "Schneiderman's novel exists] in historical and interdisciplinary context, to show that his book enters into an ongoing conversation.... Perhaps the novel is not the most important aspect of the work; maybe the conversations, questions, reactions engendered by the object of the novel are more important." - Christopher Higgs, "What is Experimental Literature," for HTMLGiant Davis Schneiderman's 200-page novel, Blank, contains only 20 compelling chapter titles and pyrographic (burned paper) drawings by artist Susan White. The story's meaning is, as it has always been, up to the reader. When you buy this book, Jaded Ibis Press donates half of our proceeds to the Vanuatu Pacifica Foundation and Tanna Center for The Arts, a project founded by renowned experimental musician Paul D Miller aka DJ Spooky. The artists retreat will function as a closed-loop demonstration model, incorporating a digital media lab and island-restorative education center to aid the goals expressed by the people of this tropical paradise. "Help fortify global understanding of one another and the changes we face together." - Paul D. Miller aka DJ Spooky.
About the Author
Davis Schneiderman is a multimedia artist and writer and the author and editor of eight books, including the novels Drain (TriQuarterly/ Northwestern) and Abecedarium (Chiasmus); the co-edited collections Retaking the Universe: Williams S. Burroughs in the Age of Globalization (Pluto) and The Exquisite Corpse: Chance and Collaboration in Surrealism's Parlor Game (Nebraska); as well as the audio collage, Memorials to Future Catastrophes (Jaded Ibis). His creative work has appeared in numerous publications including Fiction International, The Chicago Tribune, The Iowa Review, TriQuarterly, and Exquisite Corpse. He is Chair of the English Department at Lake Forest College, and also Director of Lake Forest College Press/&NOW Books. He edits The &NOW AWARDS: The Best Innovative Writing. He can be found, virtually, at www.davisschneiderman.com.