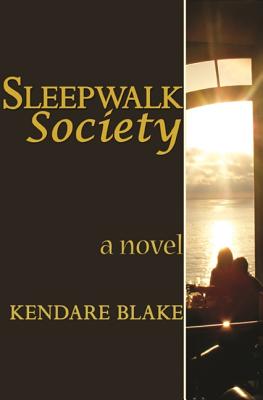 Sleep Walk Society (Paperback)
Pra Publishing, 9780982140710, 164pp.
Publication Date: March 13, 2014
Description
This is the story of the last summer of total freedom for three best friends as seen through the eyes of one of them, Violet Monroe. It is a story that deals with change and choice. In the background looms the impact of the 9/11 attack on the United States. The year is 2002. Violet believes she and her pals, Terran Ingram and Joey Fielding, will spend the summer smoking dope and trashing their parents. What she will learn is that her perfect friend Terran stays high to escape the successful life plan her mother has laid out for her. Her own mother stays in a constant state of intoxication and opens her mail with latex gloves, fearing anthrax. Joey, who has been madly in love with Terran since he was eleven, will finally get his chance at romance. Violet will be forced to reexamine her world and all its main characters.
About the Author
Kendare Blake grew up in the small city of Cambridge, Minnesota. She is a graduate of Ithaca College, in Ithaca, New York and received a Master of Arts in Creative Writing from Middlesex University in London, England. She loves to travel, is an advocate for animals, and cheats a lot when she plays Final Fantasy. Adopted from South Korea at the age of seven months, she arrived with the following instruction: "Feed her chocolate." Though not medically advisable, she and her parents are eternally grateful for this advice. Kendare Blake's short fiction has appeared in numerous markets, including The Momaya Press Annual Review and Mirror Dance Magazine, among others. Her debut novel, Sleepwalk Society(2010), deals with four friends coming of age post 9/11. Anna Dressed In Blood (2011), and GIRL OF NIGHTMARES (2012), are YA horror chronicling the strange life of Cassio Lowood, a teenage ghost hunter who falls in love with the dead girl he was supposed to kill.
Advertisement