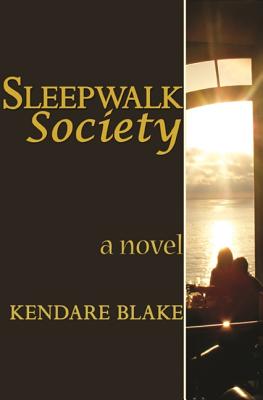 Sleep Walk Society
Paperback

* Individual store prices may vary.
Description
Violet and her best friends Terran and Joey have just finished their first year of college. Violet is ready to go back home for a care free summer with her friends. Things become complicated when Joey and Terran begin a roller coaster romance that threatens the close friendship they have known for years. Things are different and Violet knows this will be the most important summer of her life.
P.R.A. Publishing, 9780982140710, 164pp.
Publication Date: March 13, 2014
About the Author
Kendare Blake grew up in the small city of Cambridge, Minnesota. She is a graduate of Ithaca College, in Ithaca, New York and received a Master of Arts in Creative Writing from Middlesex University in London, England. She loves to travel, is an advocate for animals, and cheats a lot when she plays Final Fantasy. Adopted from South Korea at the age of seven months, she arrived with the following instruction: "Feed her chocolate." Though not medically advisable, she and her parents are eternally grateful for this advice. Kendare Blake's short fiction has appeared in numerous markets, including The Momaya Press Annual Review and Mirror Dance Magazine, among others. Her debut novel, Sleepwalk Society(2010), deals with four friends coming of age post 9/11. Anna Dressed In Blood (2011), and GIRL OF NIGHTMARES (2012), are YA horror chronicling the strange life of Cassio Lowood, a teenage ghost hunter who falls in love with the dead girl he was supposed to kill.