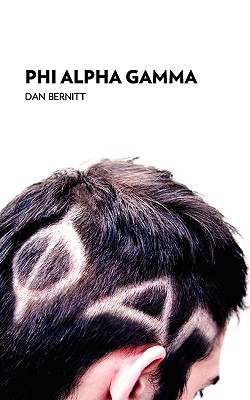 Phi Alpha Gamma
Paperback

* Individual store prices may vary.
Description
Two years after a gay-bashing, how will the fraternity react when a brother comes out of the closet? Using the structure of a Greek tragedy, 'Phi Alpha Gamma' weaves together the voices of four fraternity brothers as they grapple with the remnants of a hate crime and their own fears. This haunting portrait of panic focuses a compassionate eye on the complicated threads of brotherhood embedded in Americana. "MUST-SEE SHOW ... The fast-paced piece examines masculinity, faith, brotherhood, and love in a college fraternity struggling to deal with two brothers, one an imprisoned gay-basher and the other newly emerged from the closet. Bernitt's savvy script offers few easy answers and plenty of twists that toy with the audience's sympathies." - Ross Raihala, St. Paul Pioneer Press "Only in his early twenties ... Dan Bernitt's] solo piece, Phi Alpha Gamma moved, surprised, and even shocked some Fringegoers. Its harsh portrayal on homophobia and its emotional residue in a college fraternity understands the tragic psychology of homophobia. Hence, it's rendered with anguish, not vindictiveness. ... He's an exciting young writer-performer." - John Townsend, Lavender Magazine "One of America's next great monologists." - Emily Otto, nytheatre.com.
Sawyer House, 9780982156001, 96pp.
Publication Date: November 15, 2008