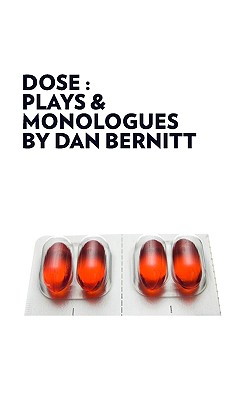 Dose
Plays & Monologues
Paperback

* Individual store prices may vary.
Description
Scabies, drag queens, and talking stuffed animals. A Lambda Literary Award finalist, 'Dose: Plays & Monologues' is the first full-length collection of Dan Bernitt's dramatic works. In the one-act 'Almost, ' Mark and Paul have a beer to catch up on life since the college dorm. When Mark asks for a hug as they say goodbye, the reticent Paul sharply refuses. How did these two young men arrive at the point where they can't even touch? At once comic and devastating, 'Almost' quietly dissects a prejudice that does not say its name. With a voice often likened to David Sedaris, the volume also features the texts to Bernitt's critically-acclaimed solo performances, including the tragicomic self-portrait 'Thanks for the Scabies, Jerkface ' and the monologues 'Button-Down Showgirl' and 'My Parents Talk to Stuffed Animals.' "One of America's next great monologists." - Emily Otto, nytheatre.com "Simultaneously hysterical and heart wrenching ... Bernitt's personal accounts of intense discomfort and social embarrassment are starlingly universal." - Paul Menard, Back Stage "It is Bernitt's talent as a writer that is stunning. He is incredible. ... The tempo and nuance of his words are so well-chosen that even his prose becomes poetry." - Paul Kreft, Cincinnati CityBeat.
Sawyer House, 9780982156018, 192pp.
Publication Date: November 15, 2008