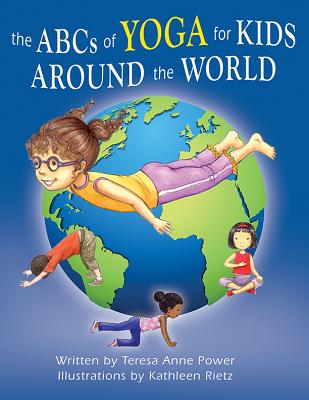 ABCs of Yoga for Kids Around the World
Hardcover

* Individual store prices may vary.
Description
The ABCs of Yoga for Kids around the World takes you and your child on a fun-filled tour of 29 countries. This beautiful illustrated book uses the alphabet, charming rhymes, and kid-friendly facts to introduce children to yoga while teaching them more about different areas of the world (including how to say "hello" in the language of each country). A follow-up to the international, bestselling The ABCs of Yoga for Kids, this book also features simple yoga poses that are suitable for children (and adults) of all ages and athletic abilities. Written in honor of International Kids Yoga Day, The ABCs of Yoga for Kids around the World celebrates both our diversity and oneness at the same time. Early yoga practitioners (and their parents, caregivers or teachers) will delight in learning new yoga poses, new letters, and fun facts about this wonderful world in which we live.
Stafford House Books, Inc., 9780982258781, 32pp.
Publication Date: April 7, 2017
About the Author
Teresa Anne Power is an internationally recognized children's yoga expert and best-selling author of the award-winning book The ABCs of Yoga for Kids, which has been translated into Spanish, French, Italian and Danish. Her 10+ years of teaching children yoga in schools, yoga studios, and local organizations has helped thousands of kids develop a healthy attitude towards their body. She has also spoken at numerous libraries, schools, yoga studios, and school conferences, volunteers her yoga expertise, and has worked with SOS Mentor, Children's Bureau, Choose Health LA, Let's Move West LA, Pathways, Connections for Children, and the Neighborhood Youth Association. Teresa has appeared on local and national TV and radio talking about the health benefit of yoga for kids, and is a keynote speaker. In addition, she is the founder of Kids' Yoga Day, an international event to raise global awareness of the benefits of yoga for kids.Kathleen Rietz has loved art from the time she was a little girl, and has painted and drawn throughout her entire life. She now enjoys illustrating books for children. The ABCs of Yoga for Kids is her fourth illustrated children's book.