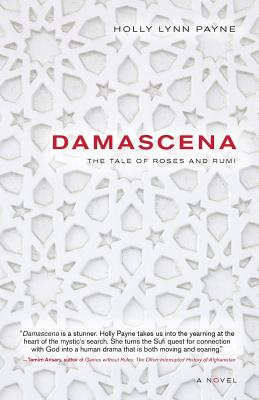 Damascena (Paperback)
The Tale of Roses and Rumi
Skywriter Books, 9780982279748, 348pp.
Publication Date: June 1, 2014
* Individual store prices may vary.
Description
Holly Payne's spellbinding tale brings the unparalleled poet, Mevlana Rumi, to life, and transports readers to the enchanting world of 13th century Persia. Simply but elegantly told, the story unravels the mystery surrounding a legendary orphaned girl, who discovers her gift of turning roses into oil. Named after the flowering rosa damascena, the girl reluctantly assumes the role of a living saint for the miracles she performs-longing for the only one that matters: finding her mother. Deeply wounded by the separation since birth, Damascena undergoes a riveting transformation when she meets Rumi and finally discovers the secret of the rose. Imbued with rich historical research and inspired by the devastating disappearance of Rumi's most lauded spiritual companion, Shams of Tabriz, Holly Payne has courageously opened herself to receive Rumi's teachings and offer a timeless love story. Inspiring and magical, the story of Damascena transmits the wisdom of the heart, inviting us to transform our pain into love.