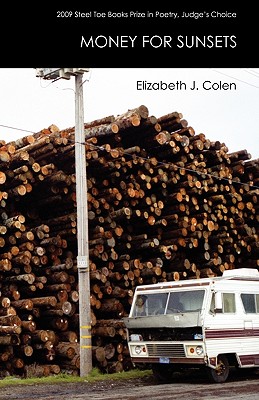 Money for Sunsets (Paperback)
Steel Toe Books, 9780982416938, 90pp.
Publication Date: June 3, 2010
* Individual store prices may vary.
Description
If I were Colen's agent, I'd pitch these poems to a movie producer as "David Lynch meets Gertrude Stein." Money for Sunsets, like Tender Buttons, is syntactically rich and varied, using fragments, repetition, and word associations.If I were Colen's agent, I might not mention her complicated and smartobservations on women, violence, and money - since I'm assuming that most movie producers are capitalists. In "Des Oeufs," Colen writes, "A naked woman as a motif is too easy." Too easy, indeed. Innovative and evocative, these poems have arrived at just the right cultural moment. And I, for one, am grateful they're here. - Denise Duhamel, Judge, 2009 Steel Toe Books Prize in Poetry.