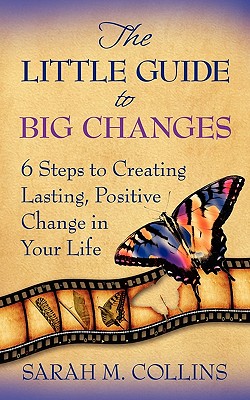 The Little Guide to Big Changes (Paperback)
6 Steps to Creating Lasting, Positive Change in Your Life
New Pathways Press, 9780982418703, 136pp.
Publication Date: August 26, 2009
* Individual store prices may vary.
Description
Going Within Holds the Key to Changing Your Outer Circumstances
Today's challenges can often seem overwhelming. Where can you turn to find the solutions you seek? The answers lie within you Let The Little Guide to Big Changes help you discover the answers. Here is a great little book of powerful, timeless methods for people looking to transform their lives. The Little Guide to Big Changes shows people how to work with their inner self to create positive, lasting outer changes. Anyone who wants to change their circumstances can benefit from the six steps to inner transformation. They are the catalyst to changing your life. Begin today to unleash the positive potentials within you A good self-help and personal growth book for anyone looking to make changes in their life.
The Little Guide to Big Changes - Changing lives from the inside, out
This title is the Award Winner in the Self-Help category and Award Winning Finalist in the Spirituality (Inspirational) category of the 2010 International Book Awards.