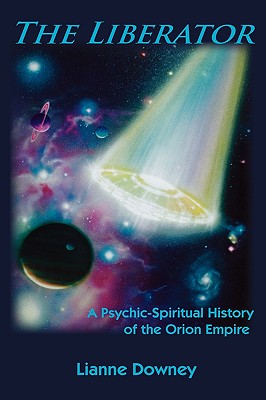 The Liberator
A Psychic-Spiritual History of the Orion Empire
Hardcover

* Individual store prices may vary.
Description
More than 19 millions years ago, a single Being of Light made a fatal mistake. Now, millions of years later, his Brethren of higher-dimensional Realms must rescue trillions of suffering humans living on a hundred planets of his expanding "Orion Empire"--a black cloud of control and oppression threatening the entire Milky Way They've sent an Emissary into the worlds of flesh--a Liberator. His name is Dalos.
Influenced by the writings of visionary Ernest L. Norman and the personal mentorship of Ruth Norman, author Lianne Downey has woven interdimensional concepts of life into her space fantasy, The Liberator: A Psychic-Spiritual History of the Orion Empire. The book was voiced on audiotape as the author "witnessed" the scenes like a movie unfolding, then transcribed verbatim--33 chapters in 33 days.
Jolibro Publishing, 9780982469101, 368pp.
Publication Date: February 14, 2010