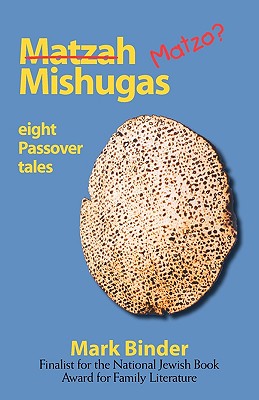 Matzah Mishugas (Paperback)
Light Publications, 9780982470718, 100pp.
Publication Date: January 2, 2010
* Individual store prices may vary.
Description
Eight Passover tales for all ages. Lead sinker matzah balls, stolen afikomen and unexpected dinner guests... "Matzah Mishugas" is the latest collection of Chelm stories by award-winning author Mark Binder. What happens when the men and women of Chelm change roles? Where did Reb Stein's "mega-matzah" go? And did Mark Twain really visit Chelm? These are delightful stories to read and share. The book also includes a recipe for "Preparing Family Stories." Readers will learn how to interview relatives and preserve family stories for future generations.