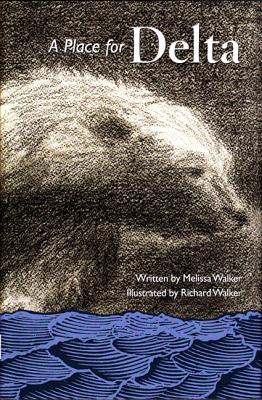 Place for Delta (Hardcover)
Whale Tale Press, 9780982478400, 266pp.
Publication Date: June 1, 2010
* Individual store prices may vary.
Description
Joseph can hardly believe what he has been asked to do. His Aunt Kate, a wildlife biologist, is waiting for him at a research station and needs his help taking care of an orphaned polar bear cub only a few months old. He will leave his friends and family and venture to the farthest northern town in the United States. As the adventure unfolds, Joseph and his newfound Eskimo friend Ada find mysteries wherever they look. The bear cub, Delta, remains in danger. Who would want a polar bear dead? Joseph will have to look to the North Georgia woods to save Delta. When his parents were kids, they too embarked on an excursion into the unknown. Their encounters with the wilderness beyond their backyard have shaped the future for Joseph and Delta. A Place for Delta is about one family's journey"a passage born in the Appalachian Mountains and leading to the Arctic.
About the Author
Melissa Walker, Ph.D., has been a professor of English at the University of New Orleans and Mercer University and a Fellow in Women's Studies at Emory University. She's has been an advocate for civil rights and a national leader for wilderness preservation. Her current commitment is to empower children to understand their place in the natural world and to discover how they can help save the environment. A Place for Delta is the first of a planned series of novels (chapter books) that will follow the adventures of the characters as they learn to take their place in a complex world. Walker's previous books include Writing Research Papers, 4 editions (W. W. Norton, 1982-1997); Down from the Mountaintop (Yale University Press, 1991); Reading the Environment (W. W. Norton, 1994); and Living on Wilderness Time: Two Hundred Days Alone in America's Wild Places (University of Virginia Press).
or
Not Currently Available for Direct Purchase