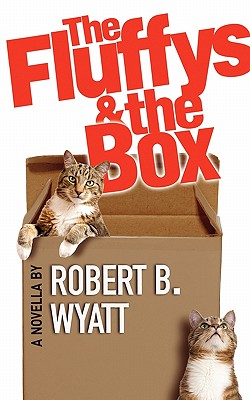 The Fluffys & the Box (Paperback)
Wyatt Book Inc., 9780982502716, 90pp.
Publication Date: January 1, 2010
* Individual store prices may vary.
Description
In the companion novel to Robert B. Wyatt's JAM & THE BOX, two cats, the Fluffys, tell their own version of life with Jamison "Jam" James, a Hudson Valley bookseller, whose wife's sudden death and the presence of a new MacBook, abandoned by his dead mate, hasten great change. After the opening of the shipping carton containing the Mac, the Fluffys make the box their home from which they observe the doings of Jam's gang of Mac-obsessed friends, the Macs: a radio broadcaster, a composer, a DVD peddler, a Cherokee/African teenager, a nerd, and a novelist. Jam, the man the cats sometimes call "Father" is the unwitting leader of the pack. Thrown into the mix is a mysterious and glamorous young woman new to the Catskill village. From their corrugated perspective, the cats observe the doings of the Macs, Jam, and the lovely stranger who helps them solve the great mystery also left behind by Jam's wife. From the initial tragic moment, life changes around the cats and their box in a way often ironic and comic and uniquely feline. The cats' story may be read independently of JAM & THE BOX, but the most fun can be had with the reading of both novels. The Fluffys' limited perspective is often cannier than that of the grieving Jam. Website: www.wyattbook.com.