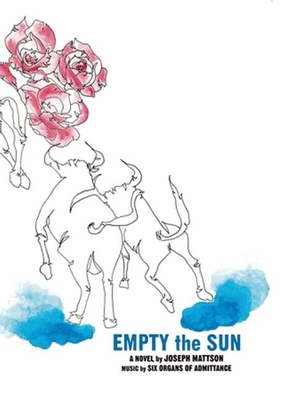 Empty the Sun [With CD (Audio)]
Paperback

* Individual store prices may vary.
Description
"Here I was, doing ninety on the Santa Monica Freeway with a quart of whiskey shoved into my crotch and my dead neighbor in the trunk. It had come time to leave Los Angeles..." Thus begins the pre-apocalyptic, cross-country race with death to bury the murdered past in Joseph Mattson's urgent, beautifully reckless debut novel of transgressive loss and hunted redemption, culminating in a shotgun fight with God. Includes an open-road, open-whiskey soundtrack by enigmatic and stunning Drag City recording artist Six Organs of Admittance.
Rare Bird Books, a Barnacle Book, 9780982505625, 166pp.
Publication Date: September 7, 2010
About the Author
Joseph Mattson is the author of Eat Hell (Narrow Books), and his writing has appeared in Ambit, Pearl, Slipstream, Two Letters, and more. An epical ramblermiles under him include work as a farmer, dishwasher, getaway driver, healthcare worker for the clinically mentally insane, and morehis home base is Los Angeles. Six Organs of Admittance tours multiple continents and has released over a dozen albums, including Dark Noontide (Holy Mountain), School of the Flower (Drag City), Shelter from the Ash (Drag City), and Luminous Night (Drag City), in addition to contributing the guns to even dozens more."