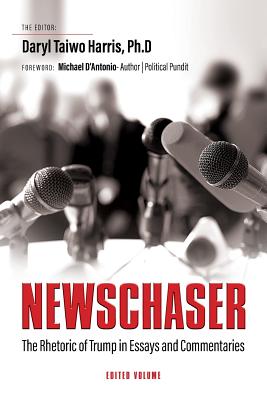 Newschaser
The Rhetoric of Trump in Essays and Commentaries
Paperback

* Individual store prices may vary.
Description
Newschaser: The Rhetoric of Trump in Essays and Commentaries, compiled by one of the leading political science theorists in the contemporary academy, brings to light some of the most telling aspects of the Trump phenomenon. In twenty-one chapters, this volume covers the entire spectrum of the Trump rhetorical campaign, pointing out the various ways the candidate rose to the top of a very large field of professional and experienced politicians. Trump defied the routines and the accepted principles of discourse to claim the mantle of being a transformative political figure.
Newschaser is a collaboration that opens the door to succession planning in scholarship from one generation to the next and the application of Afrocentric ideology or African centered thought as an underlying thematic framework.
Universal Write Publications LLC, 9780982532737, 294pp.
Publication Date: June 14, 2017