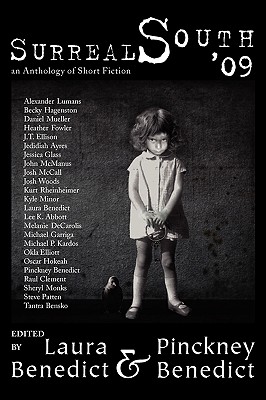 Surreal South '09
Paperback

* Individual store prices may vary.
Description
"Sublimity, as we choose to define it, is that quality a story possesses when it is, in its entirety, completely unpredictable as well as completely inevitable and authentic.... A story-a real story, of the type that we've gathered here; not the mock-stories, the painless, bloodless vignettes that make up so much of today's "literary" fiction-involves apocalypse. Apocalypse means a revelation (the literal meaning of the word apocalypse is a "lifting of the veil"), and a very specific type of revelation: the destruction of an old order, followed by a time of disorder and chaos, and the replacement of the old order by a new and entirely different order.... Sublimity and apocalypse. Anti-rationality and surreality. The call for the literary artist is nothing less than to reveal and remake everything; and the writers whose work you are about to experience have boldly answered that call. We invite you to abandon to its well-deserved fate the wreckage of the rational, and to enjoy." - from the Introduction, by Laura & Pinckney Benedict.
Press 53, 9780982576014, 372pp.
Publication Date: October 31, 2009