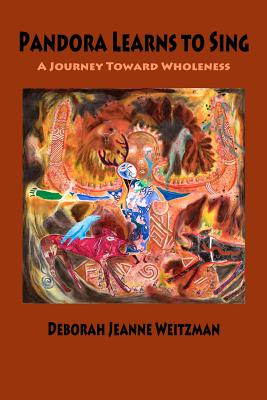 Pandora Learns to Sing (Paperback)
A Journey Toward Wholeness
Stream of Experience Productions, 9780982607787, 232pp.
Publication Date: November 15, 2013
* Individual store prices may vary.
Description
This true story flings open the scary little box called the self so we may glimpse the cause (and cure) of anxieties manifested in over-eating, fear of flying, panic at singing or speaking in public and difficult relationships. By shining a light into the deep and the dark, we disclose not only a bountiful source of hope but what it truly means to live as a human being rather than a human doing.
About the Author
Deborah Jeanne Weitzman was born in New York City and grew up in a "melting pot" of cultures. She has always been curious about the world, searching for a place in which she really belonged. This search has brought her the experience of living and working in many different countries. In her journey toward wholeness, Deborah has studied singing, composing, music therapy, acting and the Alexander Technique. She specializes in helping others who suffer from paralyzing perfectionism and shame-based beliefs so they too can perform their art. Deborah has touched people around the world with her work as a performer and teacher of voice, expression and the Alexander Technique. Her work has provided a deep and continuous source of insight and inspiration that not only feeds Deborah's growth as a person, performer and teacher, but also as an artist. Most recently, it has led her to write this book. Deborah's recordings Beneath Your Moon, Right Here and Touch the Sky are available on iTunes. Pandora Learns to Sing is her first book. She currently lives with her husband in Oslo and Berlin. www.deborahjeanne.com
or
Not Currently Available for Direct Purchase