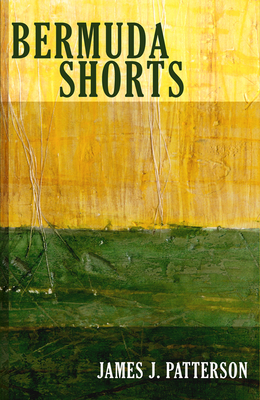 Bermuda Shorts
Paperback

* Individual store prices may vary.
Description
In clothing, Bermuda Shorts are a kind of casual formal wear – and in this collection of essays, Bermuda Shorts is the perfect metaphor for James J. Patterson's fundamentally serious but playful literary style. Patterson writes like the love child of Henry Miller and Mary Karr, with all the contradictions that implies — a philosopher who thinks best over a glass of fine wine; an ex-Catholic still haunted by the image of the Crucifixion; an irreverent political satirist whose patriotism flies the flag of another iconoclast, Thomas Paine. Patterson grew up with a foot planted in each of two worlds — one in Washington DC, the Capital of the Empire as he calls it, where the wheels of power spin, and one in rural Ontario, where his Canadian mother insisted the family spend their summers. His father, one of the wizards of twentieth century newspaper publishing, introduced him to the city's wheels of money and power, which he would later navigate as an entrepreneur, starting his first business at 20. But those Canadian summers introduced him to a different world – one where a cedar strip boat was better than any car, and where the ghosts of those who'd previously inhabited the family's island house floated out over the water of Lovesick Lake. It is those two worlds that blend in this collection, in reflections both serious and playful, on what it means to be a man, an artist, an iconoclast, a patriot, a lover, as the 20th century rolls over into the 21st.
Praise For Bermuda Shorts…
"Bermuda Shorts is a memoir from James J. Patterson, reflecting on his life's journey. . . . With a strong dose of humor and some off beat wisdom, Bermuda Shorts is very much recommended." —www.MidwestBookReview.com (September 2011)
Santa Fe Writer's Project, 9780982625125, 185pp.
Publication Date: June 1, 2010
About the Author
A life long student of history, philosophy and politics, James Patterson has managed country bands, delivered newspapers, adapted Sherlock Holmes short stories for radio plays, and published a highly regarded sports magazine. As a singer-songwriter, Patterson was half of the political satire folk music duo, The Pheromones, one of the first acts to be featured on MTV. With the Pheromones, he toured the US for over fifteen years.
or
Not Currently Available for Direct Purchase