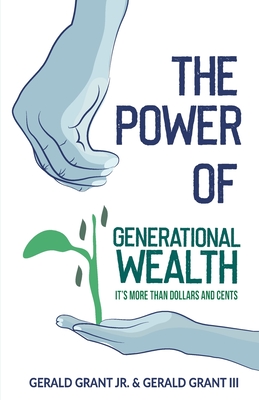 The Power of Generational Wealth
It's More Than Dollars and Cents
Paperback

* Individual store prices may vary.
Description
No matter where you start on the journey of building wealth or how wealthy you end up, when it's all said and done, whatever you've accumulated will be left behind. What better legacy can you leave behind than the power of generational wealth? Unfortunately, it's not always as easy as just leaving everything behind.
Gerald, Jr. has helped many people take the necessary steps needed to create financial wealth with his first book Bold Moves to Creating Financial Wealth. Now, this father and son book is designed to help those people get to the next level in order to successfully pass their wealth on for generations and generations to come.
The Power of Generational Wealth will...
Help you define what wealth means to you
Expose the myths about generational wealth
Help you establish a strong foundation to build and maintain wealth
Show why having a plan to transfer your wealth is so important
Identify who should be on your board of advisors
Give you tips on how to implement and execute your plan
G&g Enterprises of Miami, Incorporated, 9780982645321, 106pp.
Publication Date: July 13, 2020