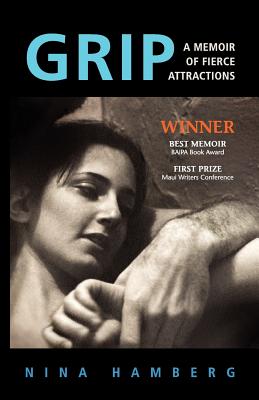 Grip
A Memoir of Fierce Attractions
Paperback

* Individual store prices may vary.
Description
Why does a smart woman make bad choices in men? In the award-winning memoir, Grip: A Memoir of Fierce Attractions, a woman examines her life with stunning honesty searching for an answer. Set in San Francisco in the 1970s, Grip is the story of how a teenager fends off an armed intruder with only her wits, then goes on to become the toughest female martial artist in her karate school and an early advocate for women's rights. Yet in private, this five-foot fighter selects one wrong man after another, including a manipulative ex-con and a karate teacher with anger issues. Ultimately, Hamberg finds her real battle is an internal one. She has to forgive a father who never fought for her before she can bond with a different kind of man and allow herself to trust and love. Winner of the Maui Writers Conference Rupert Hughes Award and the Bay Area Independent Publishers Association Book Award for -Best Memoir, - Grip has been acclaimed as a page-turner that reads like a novel. Rich with detail that draws the reader in, it is riveting, heartbreaking and wise.
Route One Press, 9780982754702, 288pp.
Publication Date: July 8, 2011