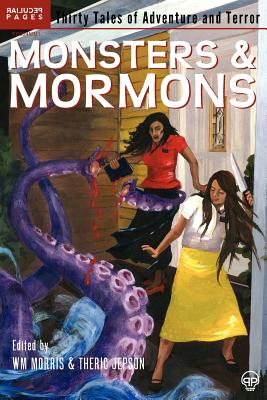 Monsters & Mormons
Paperback

* Individual store prices may vary.
Description
* Mormon missionaries pound the pavement...after the zombie apocalypse * Sometimes bishops are assigned special duties...like battling demons * After centuries of no contact, the Mormon colony on Mars hears from Earth...and it wants revenge * A young man prays...to know which Zombie Battling Organization is true * A solar behemoth must choose between its new Mormon faith...and the jealous god who seeks to destroy it In the nineteenth century, Mormonism seemed grist for everybody's mill. Humorists like Artemus Ward and Mark Twain made hay out of polygamy; conspiracy theorists like Thomas deWitt Talmage imputed President Garfield's assassination to the Mormons; pseudo-memoirists like "Maria Ward" recounted their seduction, imprisonment, and torture at the hands of Mormon mesmerists; the Republicans jump-started their political party with a promise to expunge the Mormon "relic of barbarism"; and pulp fiction writers and serious novelists alike fueled sales with stories of bloodthirsty Danites, lecherous elders, and grief-maddened Mormon wives who murdered competitors. This collection of pulp fiction seeks to exploit rather than ignore the historical associations of Mormon deviance, supernaturalism, and strangeness--playful self-parody. The selections range from the comic and light-hearted to the poignant and provocative. But taken together they should remind readers everywhere of a wonderful truth: humor can be the best revenge. (From the Preface by Dr. Terryl Givens)
Peculiar Pages, 9780982781241, 528pp.
Publication Date: October 31, 2011