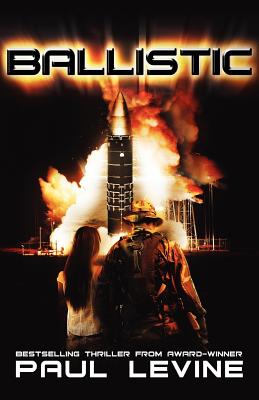 Ballistic (Paperback)
Nittany Valley Productions, Incorporated, 9780982811368, 332pp.
Publication Date: October 21, 2011
* Individual store prices may vary.
Description
A Nuclear Missile... A Band of Terrorists... And Only Two People Who Can Prevent Armageddon. That's the setup of "BALLISTIC," the chilling new thriller from the Edgar-nominated author of the Jake Lassiter series. It's up to Sergeant Jack Jericho, who is haunted by an act of cowardice in his past, and Dr. Susan Burns, a psychiatrist trapped in the launch control capsule, to prevent a nuclear holocaust. That's right. It's time to buckle your seatbelts, because it just might be a thermonuclear night. "Imagine Paul Levine channeling Tom Clancy but with a sense of humor and far, far better writing." - Kindle Nation Daily More information at www.paul-levine.com.
About the Author
Paul Levine is a former trial lawyer and an award-winning author of legal thrillers, including "Solomon vs. Lord "(nominated for the Macavity award and the James Thurber prize), "The Deep Blue Alibi" (nominated for an Edgar Award), and "Kill All the Lawyers" (a finalist for the International Thriller Writers award). He won the John D. MacDonald award for his critically acclaimed Jake Lassiter novels, which are now available as e-books. The most recent of the series, "Lassiter," is now available in hardcover and as an e-book from Random House. He also wrote more than twenty episodes of the CBS military drama "JAG," which inspired the writing of "Ballistic." http: //www.paul-levine.com